About 6 months ago I built a slider for my Canon 7D, several people have asked how I made it so I thought I would write it up here.  Many manufacturers are making sliders for the small camera market using the same basic components bought from the same supplier.  This means you can save yourself some money by cutting out the middle-man and make it yourself.  However, before you do this it is worth considering whether it is actually worth saving the money, versus the amount of time and effort it will take you to do it yourself.  Companies such as glide track can send you a slider all ready and working for under 300 pounds and you won't have to touch a drill, however, if like me you enjoy fiddling around with drills and screws then read on.
The first thing to do is buy the main rail and carriage system from IGUS.  You need the following parts:
WS-16-60 Drylin 'W' rail 1000mm
WW-16-60-10 Drylin 'W' carriage
These parts are those used by Glide Track to make their HD system.  These give you a heavy weight 1 meter track, easily strong enough for any Canon setup including large lenses - mounted monitor etc.
You might also want to look at the clamping systems they do so you can easily lock off the carriage on the slider, I built my own which I will explain later.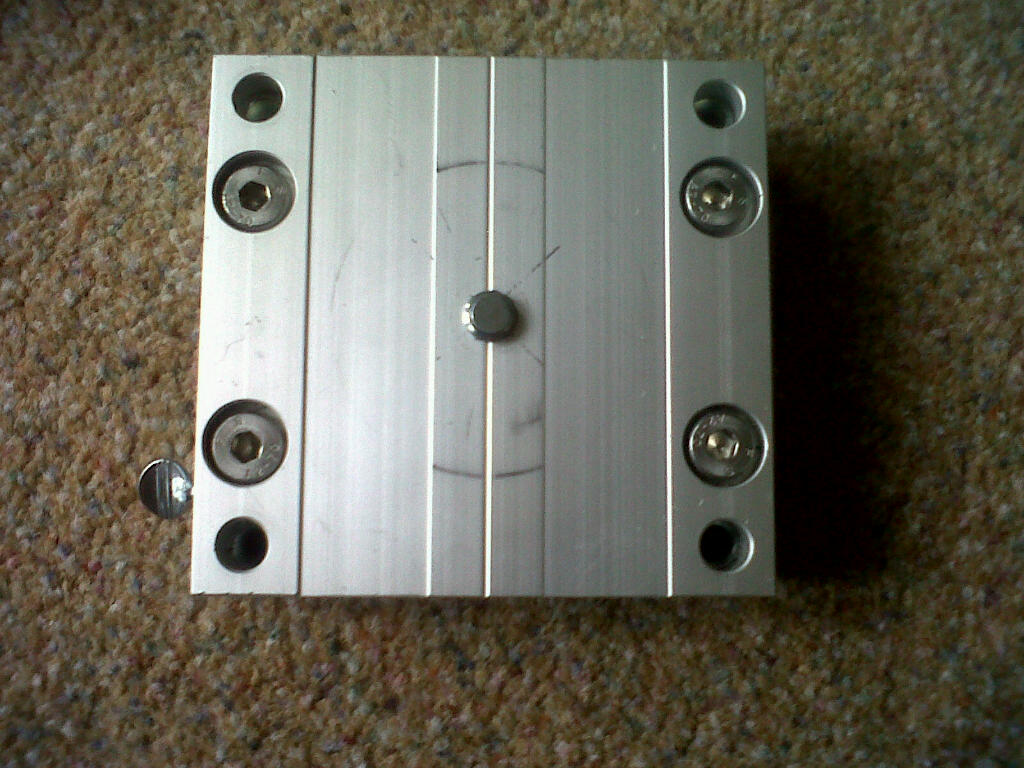 The first thing to do is to drill the hole in the carriage to mount the tripod head, whichever head you use (I am using a manfrotto 701) you will need a 3/8" screw (this comes with your tripod head).  Drill a whole around 5/16" and then tap with a 3/8" tap.  To do this screw the tap into the metal, turning it back anti clockwise every now and then to release some of the metal you are shaving off.  Once this is done you can attach your head to the slider carriage.
NB If you live in the USA finding these imperial sized taps and screws will be easy, however, if you live in Europe or somewhere that uses the metric system it will not.  I found 2 places in the UK where you can buy imperial sized screws and taps.  If you live in London you can use Clerkenwell Screw or if not go on line and use RS Components.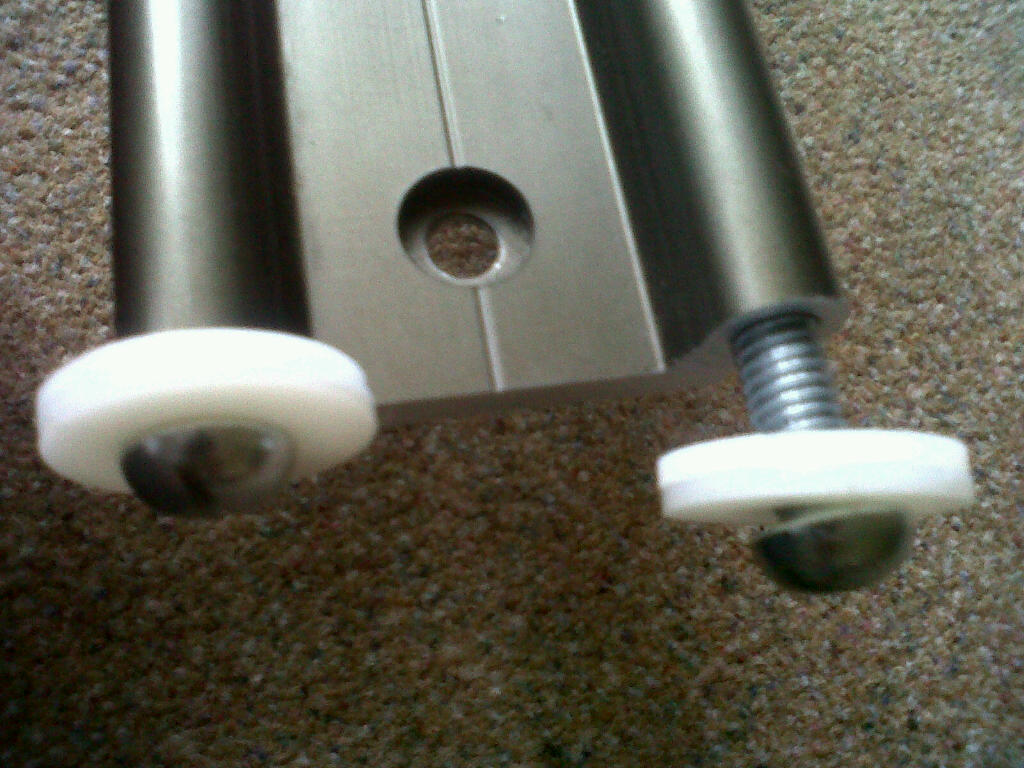 The next step is to tap the ends of the rail.  I did this so I could attach screws and washers to prevent the carriage system sliding off the end of the rail (not ideal with thousands of pounds of camera kit attached).  Again 3/8" tap works with the holes already there.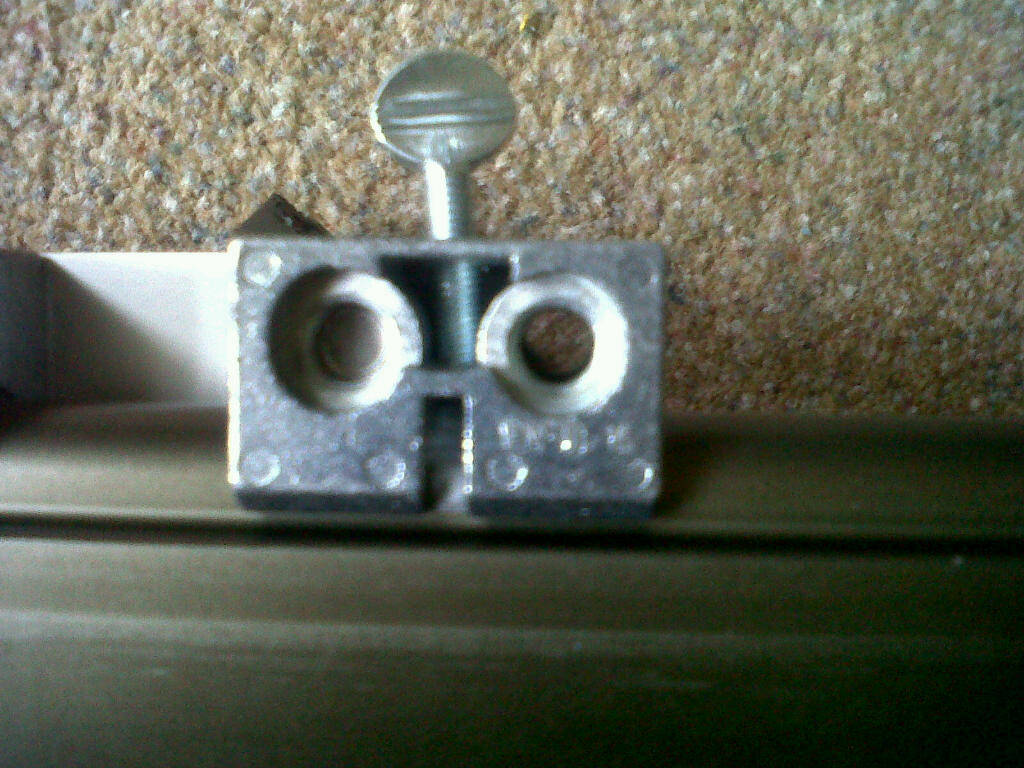 It is also well worth making a breaking system so you can operate the camera from a locked off position.  To do this simply buy a thumb screw of any size (I used M5) and buy the appropriate tap.  Drill a hole smaller than your tap, through the side of the carriage.  (obviously you should remove the dry baring system before doing this).  Next, tap the whole and insert your thumb screw.
The finished product should look something like this: