There are several different manufactures making rigs for the DSLR market for 5d 7d etc. Here is a short review of some of them.
When choosing a rig the first thing to consider is what work you need this for and whether you need a rig capable of adding a monitor, EVF, matte box or sound equipment (such as a radio mic from a sound guy - or a Zoom H4n). If these are items you work with I would consider looking at the brands at the top of the market such as Redrock, Zacuto or Vocas. All of these produce good quality rigs that are stable enough to add all those DSLR extras. Although Zacuto products are good, for the money I thought Redrock had a slightly better set up for what I needed.

Redrock's Micro DSLR Field Cinema Deluxe V2 is in my opinion a great rig. I find myself shooting not just from the shoulder, but a variety of angles, from the hip and low down on the ground, so for me a handle over the top of the camera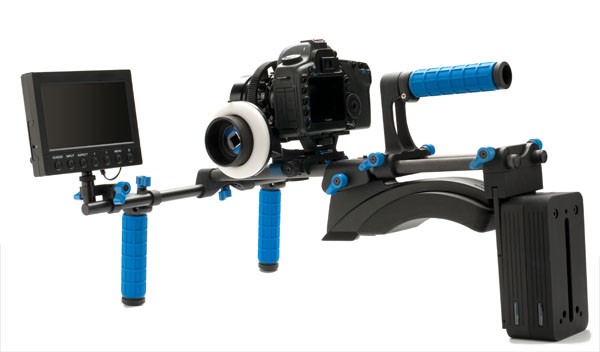 was essential. I also need a monitoring system that can be tilted and moved around for these shots - something that is very hard if you are using the LCD on the back of the camera. With a shoulder rig loaded up with a monitor etc it can be tricky to access the focus on the lens, I find it all works much more smoothly with a follow focus, that way you can focus the camera whilst keeping the rig still. Another great thing about these rigs is the fact you can screw a base plate to them. This saves a lot of time on shoots as you can just move from hand held shots to tripod shots in seconds.

The other really big benefit to all of the more expensive rigs is that you can add to them. There are cheaper budget options out there but, in all cases I have seen, you can't really add to the rig. As freelancers none of us know what jobs we'll be doing in six months to a year. What happens if you need to add a monitor to you existing kit, or a matte box for a job that requires ND grads etc. Another possibility is you end up with a totally new camera. Redrock already make rigs for the Sony F3, so for my money I would rather have something I can add a few parts to and still have a working rig in the years and months ahead.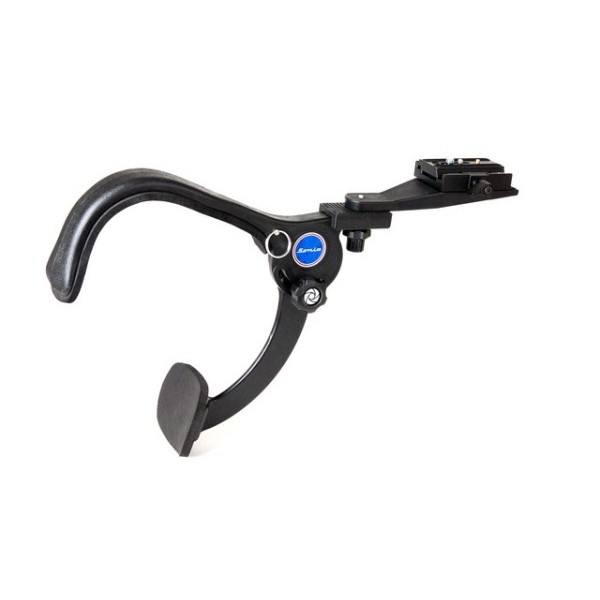 At the lowest end of the budget range I would recommend the "Sonia" . I bought mine from CVP in London about a year ago for around 80 quid and it is much better than I expected it to be. If you are looking for a simple light weight solution, this is it. It is really stable for shoulder shots. It comes with a thick strap that wraps around the body, and means you can take both hands away from the camera. Essentially your hands are freed up to focus and operate the camera without worrying about keeping it steady. Despite having the more expensive Redrock rig, I still occasionally use this as it is hard to beat in certain situations.